While I didn't get as much reading in last year as I would have liked, I did read some wonderful books found here at the library. This is the curse of the librarian – no matter how much I read, the list of books I want to read is always longer. But it's a new year, and with that my goal is to read at least two books a month, some of which I'll share with you next week. Today, I'd like to share the diamonds in the rough from last year. These can all be found in our stacks.
January First: a child's decent into madness and her father's struggle to save her by Michael Schofield (618.92 SCH)
Michael Schofield's memoir recounts the early years of his daughter January's life, when her violent and consuming decent into mental illness results in the final realization that she suffers from severe schizophrenia. Her parents are then forced to find a way they will be able to coexist with January as a family while keeping both her and her brother safe from her delusions.
I could not put this book down, and I read it in one setting. This is an incredible tale of a family who was pushed to the brink and despite all odds were able to pull back. January's story will stay with me a long time.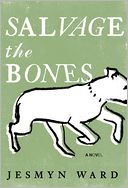 Salvage the Bones by Jesmyn Ward (FIC WAR)
Poetic in her metaphors and voice, Jesmyn Ward delivers the impoverished south to the feet of Hurricane Katrina with so much grace and literary poise that readers will embrace the encroaching destruction with open arms.
Set on the Gulf Coast in Bois Sauvage, Mississippi during the ten days leading up to Hurricane Katrina, readers find themselves introduced to the Batiste family, the poorest of the poor black families living on land that has become a haven for broken down cars and discarded appliances. The widowed alcoholic father known as "Daddy", the graceful and athletic oldest brother Randall, the gritty dog fighting Skeet and his pit bull China, and curious seven-year-old Junior are all drawn to life through the narration of Esch, a promiscuous fifteen-year-old girl who finds herself pregnant and without hope. As the storm approaces, it becomes evident that their love and need for each other is the only thing that enables them to survive, not just the storm, but every day.
 The Call by Yannick Murphy (FIC MUR)
The Call by Yannick Murphy is narrated by a rural vet whose son has been precariously shot by an unknown hunter. As the boy lies in a coma, the man makes his calls and realizes it is most likely that, in his rural home of 600 or so people, his customers know who shot his son, causing him to become obsessed with uncovering the identity of the mystery hunter. All the while, he and his family continously sight an unidentified flying object, which becomes a beacon of hope during their time of crisis.
This novel was fresh and beautiful. The narration was original and the author was able to develop the characters with an ease and natural ability that few writers possess. Every sentence in this book seems well thought out and deliberate. In fact, certain passages can be taken for tiny poems. For example:
"What is taking place is as layered as something in nature. I won't ever be able to figure it out. It is the pond surface rippling, the meandering grooves of bark on a tree, the tall grass and milkweed leaning over in a strong wind looking like a form of a man lying down on it, only there is no man." (p. 220)
"WHAT THE WIFE SAID IN BED WHILE THE LIGHT OF THE FULL MOON CAME IN THROUGH THE WINDOW: Somebody turn off that light." (p. 13)
"WHAT THE COYOTES SAY: You have crossed over to where we live and now our howls could be the howls of your own heart you are hearing, or just us, our coats slightly ruffled from the November wind." (p. 34)
I highly recommend this book. It would make a wonderful selection for a book club.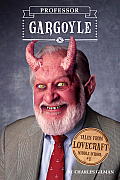 Tales from Lovecraft Middleschool #1 – Professor Gargoyle by Charles Gilman (JF GIL)
I read this story to review for the publisher, and move over Goosebumps – Lovecraft Middle School has come to town! As a librarian I couldn't wait to get this book on the shelves! Not only does the cool morphing cover draw kids to the book, but the story is well written, the characters well developed, the plot moves at a lovely pace, and at the end of the book you're ready for more.
This series opener sets the stage for an epic battle between good and evil fought out between parallel dimensions, and due to an unfortunate sideffect of the recycled materials used to create the new state-of-the art building, Lovecraft Middle School will be the battleground. I'm looking forward to the new and hideous characters that are sure to "cross over" in the subsequent books. Keep them coming! (The second installment will hit the shelves very soon!)
Heaven Looks A Lot Like the Mall by Wendy Mass (YA MAS)
"When 16-year-old Tessa suffers a shocking accident in gym class, she finds herself in heaven (or what she thinks is heaven), which happens to bear a striking resemblance to her hometown mall. In the tradition of It's a Wonderful Life and The Christmas Carol, Tessa starts reliving her life up until that moment. She sees some things she'd rather forget, learns some things about herself she'd rather not know, and ultimately must find the answer to one burning question–if only she knew what the question was.
Written in sharp, witty verse, Wendy Mass crafts an extroardinary tale of a spunky heroine who hasn't always made the right choices, but needs to discover what makes life worth living."