Roxi Wilkinson has graciously agreed to share some of her recent reads with us. The following review is part of an ongoing series of guest posts written by Roxi: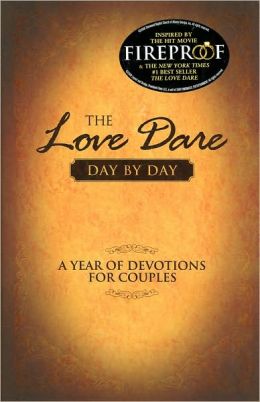 The Love Dare by Stephen and Alex Kendrick is a non-fiction workbook well worth your precious reading time. The Love Dare is simple to read, easy to try and the rewards of unconditional love are priceless!!! Whether your marriage is healthy and strong or hanging by a thread this 40 day adventure with teach you how to have a healthy relationship. The steps are so simple and way way powerful!    As you guessed, the challenge of moving through the book begins with a dare!  I double-dare you to  embark on this journey!
*************************************
Reviews may be submitted for posting via our Contact form – we'd love to hear from you!