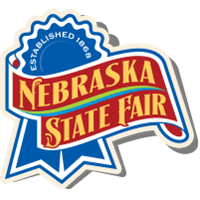 History is never dull when Jim McKee gives a presentation!  Don't miss this noon program!
The North Platte Public Library is hosting a free program, "History of the Nebraska State Fair" by Jim McKee, at 12:00 PM on Thursday, August 9th.    The library encourages attendees to call 535-8036, Ext. 3310, to reserve seats to help us plan the room set up.   People are welcome to bring in their own brown bag lunch; water and lemonade will be provided.
Before Nebraska was even a state there was a Nebraska Territorial Fair, which was not only the first territory of the U. S. to have an official fair but it was the only territory to ever have a fair. This program shows the development of the Nebraska fair from territorial days through the Omaha-based 1898 Trans Mississippi Exposition which replaced the state fair that year and the various cities which hosted the event before its "permanent" move to Lincoln and ends as the state fair moved to Grand Island.  Jim, a Humanities Nebraska speaker from Lincoln, has given many presentations here over the years and they are always very interesting.
McKee is owner of Lee Booksellers. He is the author of more than 1,400 articles and books on Lincoln and Nebraska history and numismatics including "Lincoln: A Photographic History," "Visions of Lincoln," "Lincoln: The Prairie Capital," "Havelock: A Photo History and Walking Tour," and "Remember When." His weekly history column has appeared in the Lincoln Journal-Star Sunday newspaper since 1993. He has been a local history adjunct professor at Southeast Community College in Lincoln since 1970. He presents about 50 talks a year to church, civic, professional and historical groups.